Articles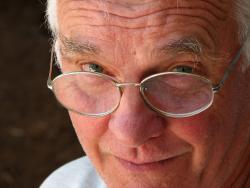 (Funny sayings overheard at some of our favorite local Greek-owned businesses).
An owner talking about his recent phone conversation with a table-top supplier said..."The guy told me he had the best tables so I took his words!"
An owner talking about cutting back on his newspaper advertising said..."The best advertising is mouth to mouth."
A banquet owner said he...
The year was 1977... Star Wars and Saturday Night Fever were huge box office hits while Fleetwood Mac released their famous "Rumours" album and Styx was singing "Come Sail Away."
It was also the year Fountain Blue opened in Des Plaines. Located just north of O'Hare on Mannheim Road, Fountain Blue was originally a restaurant and lounge that also hosted private parties for up to 400...
Pages