Chicago Fun With a Greek Touch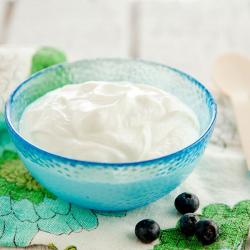 The health benefits of yogurt have always been touted by health-conscious Americans. But these days, even those who once resisted yogurt are now embracing the Greek way. Few foods today pack as healthy a punch in such small serving sizes as Greek yogurt. The nutrients of Greek yogurt can help keep you fortified while also helping you lose weight. The richer texture of greek yogurt is also a big sell for lovers of the grecian brand.
Greek yogurt is made by separating out the liquid whey, explains Alissa Rumsey, a registered dietitian and spokesperson for the Academy of Nutrition and Dietetics. "This results in a thicker texture with fewer carbohydrates and sugar, and more protein the regular yogurt," she says.
The Power of Protein
Protein is essential for good health. It is vital to cell growth, building muscle, and repairing tissue. As you age, you need more protein to keep your skin healthy and to fight off illness. Greek yogurt is a great way to boost your protein levels while avoiding heavy foods like meats. "Have it for breakfast and add in a handful of walnuts and blueberries," Rumsey says. "Use it as a substitute for sour cream on top of chili or baked potatoes."
Probiotics Help with Digestion
Greek yogurt is packed with probiotics. These are microorganisms such as bacteria and yeast. These normally live in your intestines, and having good microorganisms in your intestines helps keep you healthy, says Shane Griffin, a certified nutritional practitioner and founder of Whole Life Balance. "Without a healthy balance of good bacteria from probiotics, too much bad bacteria can build up and cause damage to our immune systems," Griffin says.
Probiotics are great for the digestive system, and especially helpful to people who suffer from conditions such as irritable bowel syndrome, he adds.
Good source for workout recovery
Greek yogurt can be a healthy and satisfying treat after a tough workout. Not only will it tide you over until your next meal, but it actually contains protein that can repair damage done by exercise.
"Greek yogurt is rich in the amino acids which make up proteins, and proteins are the building blocks for regenerating muscle tissue and repairing fiber damage," explains Griffin. Add a banana or some berries for a nutrition-packed post workout snack.
Read more about Greek yogurt: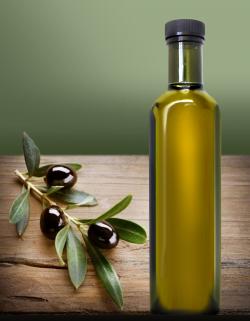 The much revered olive tree is believed to have originated in ancient Greece and Asia Minor (now Turkey). It was surely one of the earliest cultivated plants, with both its fruit and its oil being prized throughout the ancient Mediterranean. Olive cultivars used today all derive from these ancient trees.
First extracted over 8000 years ago, olive oil was an important ingredient when cooking and preparing food — much as it is today. It was also essential as a fuel for lamps, and for the preparation of soaps, ointments, liniments, and medicines.
Today, the health value of olive oil has been proven through a variety of published scientific studies. The primary fat found in all varieties of pure olive oil is monounsaturated fatty acids. They're considered healthy fats, the kind that you should consume every day — along with polyunsaturated fatty acids — in place of saturated and trans fats.
Olive oil and other unsaturated fats have been shown to reduce your risk of heart disease thanks to their tendency to lower your total cholesterol and low-density lipoprotein (LDL) cholesterol levels.
Unsaturated fats may also keep blood clotting in a normal range. And finally, they've been shown to benefit insulin levels and help control blood sugar, an important advantage for people with type 2 diabetes.
Olive oil is the key ingredient in the healthy "Mediterranean diet"
From the Mayo Clinic... "The Mediterranean diet emphasizes: Eating primarily plant-based foods, such as fruits and vegetables, whole grains, legumes and nuts. Replacing butter with healthy fats, such as olive oil. Using herbs and spices instead of salt to flavor foods. Limiting red meat to no more than a few times a month." Fatty fish are also an important part of this diet.
Researchers studying the effects of the Mediterranean diet have found lowering of heart disease and mortality. An interesting theory — not yet proven — suggests that this diet may also reduce the danger of skin cancer. Other forms of cancer may also be reduced.
Olive oil's part in providing these benefits has been well documented. One important study confirmed that consuming four or more tablespoons of olive oil a day can lower a person's risk of heart attack, stroke or death due to heart disease. It's important to mention that fatty fish and nuts may also provide similar advantages... something to appreciate the next time you enjoy a dinner of almond and olive oil crusted salmon!
Olive oil packs a number of other benefits. It is loaded with as many as thirty different polyphenols, antioxidants that help protect your cells from damage, with anti-inflamatory properties as well. And it supplies a bit of of natural vitamin E and beta-carotene to your diet.
Olive oil should be extra-virgin and fresh
"Virgin" means olive oil that is extracted with physical processes, such as crushing and squeezing, and not with chemistry or other forms of processing. Authentic 100 percent extra-virgin olive oil should be pure, without other oils added in to diminish the taste, quality, and benefits of the real thing. And it needs to be fresh. Olive oil has a short shelf life compared to other oils. It may last up to a year at best, even unopened. Ideally, the bottle that olive oil comes in should be dark to prevent light damage. Light, as well as excessive heat, can create oxidation and break down all of the helpful compounds in the oil, and eventually spoil the quality and turn it rancid.
Unfortunately, more than half of the extra-virgin olive oil sold in the U.S. today is substandard. It's important to buy olive oil from reliable sources in order to enjoy the best flavor and great benefits of this wonderful product!
Read more about Olive Oil: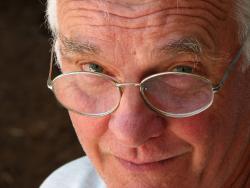 (Funny sayings overheard at some of our favorite local Greek-owned businesses).
An owner talking about his recent phone conversation with a table-top supplier said..."The guy told me he had the best tables so I took his words!"
An owner talking about cutting back on his newspaper advertising said..."The best advertising is mouth to mouth."
A banquet owner said he needed to contact his photographer to retrieve high resolution photos for his next ad and said... "I called my guy for the high-resurrection images."
An owner speaking of his daughter's recent illness said... "In the winter, she always gets the strip throats."
An owner speaking of a friend's recent death said, "He had 4 tombs." (tumors)
When a restaurant owner felt like he was being pressured by a salesman to sign more than one contract, he said..."Take it easy, one step on the side."
An owner wondering how his friend couldn't remember what they recently spoke about said, "What's the matter, you got old-timers?"
An owner asked a regular customer who had just ordered a salad, "What's the matter, you lose your appetizer?"
An owner apparently learned something new from a customer and said, "You open my eye."
An owner wanted to share something funny with a friend and said, "Listen to this one, you're gonna crack laughing."
A restaurant owner was telling a friend that another restaurant wasn't doing so well and said, "He strangles over there."
An owner was trying to comfort a hurting friend and said, "You know what they say, that's a life."
A female manager told her friend about pains in her body and said, "I think I have osteoperosi."
An owner was talking about someone who lives in the city saying "his friend lives downtown by the elevator."
A manager was overheard talking about a wealthy customer saying, "That guy has a rose roy."
A customer said that he visited a local seafood restaurant and enjoyed "a couple of drinks and the squig."
A manager was telling a customer about his favorite fish and said, "I like Salmon better than Cod but that's me person."
An owner was talking about his wife going to her doctor for a catscam.
An owner told a customer who was taking 4 pills for a headache, "If you take too many pills, you'll get yoost!"
Overheard at a restaurant lobby, "I went to the doctor because I hurt my rotator cup."
"I've been married 35 years, now that's a mildstone!"
A waitress told fellow employees she often receives bones for Christmas from her family (after pondering "bones" for a while, the employees finally realize their friend meant "bonds.")
"I'll cross that bridge when it gets here"
"That's what life is all about it!"